66 taps including local, regional, and some choice national beers.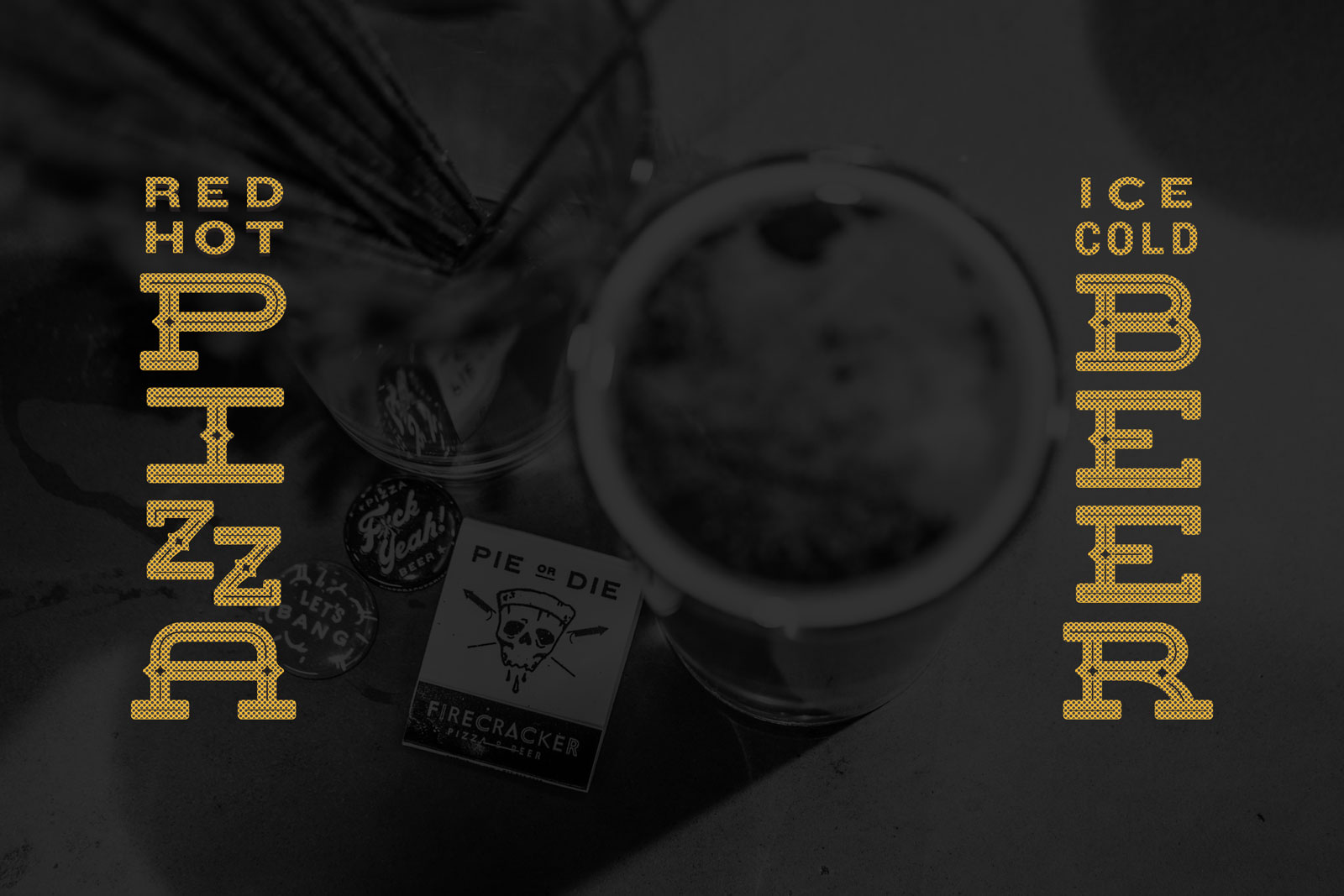 Known by some as "Chopper," Chip is the impresario of The Grove entertainment district. His favorite firecracker memory is a long-ago 4th of July that became a neighborhood legend: a car trunk full of firecrackers, intended for individual use, was accidentally ignited all at once by Chip's dad. This kind of fiery spectacle (in which no one gets hurt, of course) is something of an inspiration for the new Firecracker Pizza & Beer Brand.
As the owner-operator of landmark cultural destination Atomic Cowboy as well, Chip has learned a thing or two over the last fourteen years about how people like to drink, eat, hang out, and be entertained. He attributes his success in restaurants, nightclubs, concerts, and neighborhood revitalization to an overdose of common sense and an acute attention to detail. In designing the "Craft Casual" experience, Chip's goal is to "bring hand-crafted pizza and hand-crafted beer together like never before."
"The Moz Machine," as he's affectionately known, Corey has a tattoo dedicated to his favorite firecracker memory on his upper right bicep. Seriously, you're just going to have to ask to see it.
Corey has 12 years of experience in hospitality as a coordinator of positive energy with an emphasis on beer, bourbon, and cocktail enthusiasm (most recently at Atomic Cowboy). He's also something of a stand-up comic behind the bar. At Firecracker, he's bringing the beer-drinking and beer-making communities together. Through his advanced Cicerone-certified acuity for the craft, he's commanding 66 taps of expertly curated and perfectly poured beers. He's also taking charge of beer-inspired and classic cocktails, in collaboration with his famed mentor Tony Saputo of Saputo Libations.
Mike Eckrich, a career culinary pro, leads our team of Dough Bros with precision.
Our staff shirts proclaim it's "PIE or DIE" and that's why The Dough Bro's are deadly serious about their role as Pizzacutioners.
Our team brings over a combined half century of professional pizza making to inform our efforts at disrupting all that's come before in the traditional world of pizza. They keep it simple fresh and flavorful without pretension. They take our hand crafted scratch recipes from fresh ingredients to ***** star reviews and have a blast doing so.While the Dough Bro's maintain great respect for the art and craft of pizza making they don't adhere to the overblown rules and the insulation of the establishment pizza cliques.. Fire up the ovens, crank up the mixer and set the make line, when it's time to rock n roll in the kitchen @ Firecracker Pizza & Beer we engage only masters at the art of Playing with Fire.
Straws?
We don't need no stinkin' straws!
We talk a big talk, but we're also really into the environment. You won't see any straws at Firecracker, and most of what you will see is recycled.
We live here.
Well, not here,
but close by.
All of the Pizza Posse and owners live and love St. Louis. Located in the vibrant Grove neighborhood, we are excited to be a part of an amazing food and culture scene in the city.
Shield Your Eyes,
Kids
You may have noticed our building mural (f*ck yeah, amirite?). Designed by TOKY and painted by Scott Pondrom/Design Deli.